LINCAT Convector Electric Convection Oven
Convector Convection Oven: fast, efficient and effective
Able to roast, braise, bake and reheat, a Convector convection oven is a powerful addition to any commercial kitchen. Ideal for roasts, casseroles, bread, cakes and pastry, it can produce supremely even results even when fully loaded, thanks to its bi-directional, two-speed fan and optimized airflow.
Features & Benefits
- Uniform results, every time, even when full

- Two-speed bi-directional fan
- Oven cavity optimized for airflow
- Flashing oven lamps when cook cycle ends

- Roast, braise, bake and reheat
- Intuitive easy to use controls
- and more......
Two control panel options

MANUAL+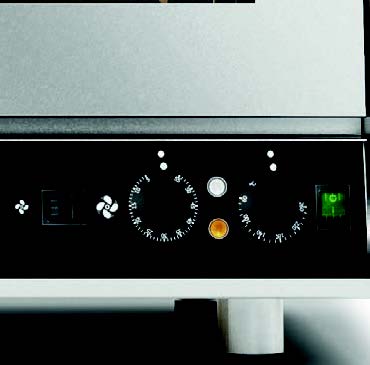 The simplicity of mechanical temperature control and the cooking benefits afforded by two-speed electronic fan control

TOUCH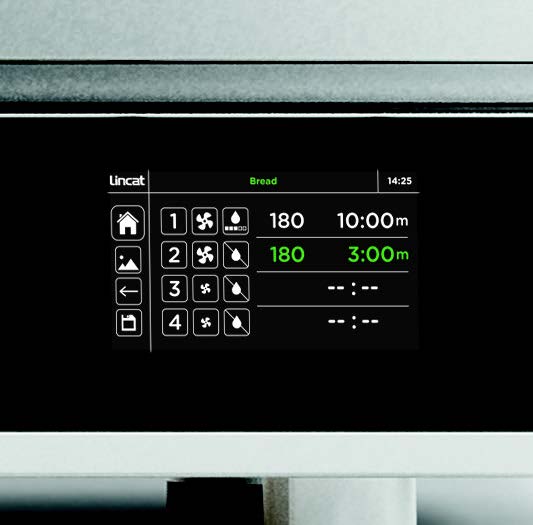 4.3" touchscreen menu is intuitive and provides the wider functionality and greater control. Cook programs are easy to set up and simple to use. Up to four stages can be created with an icon assigned to each of the 24 programs.
CONVECTOR models
Featured**
CO343T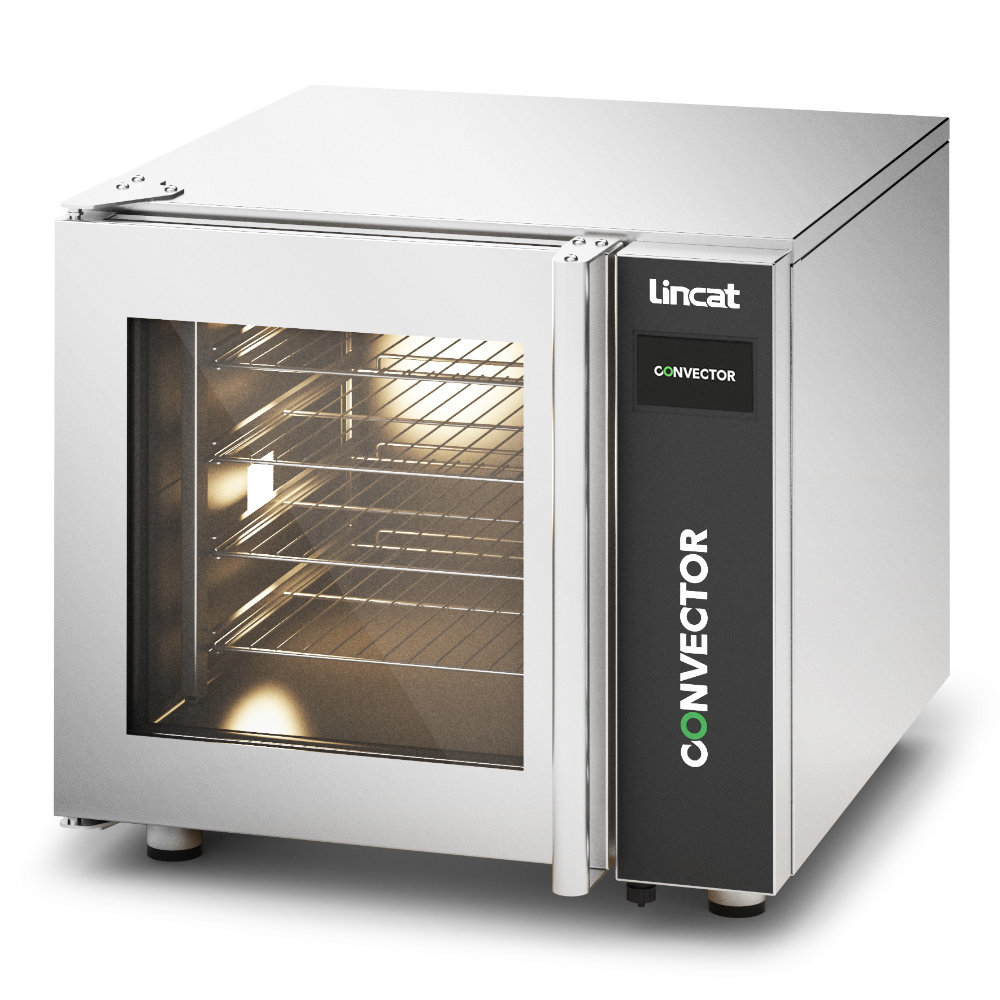 Capacity: 4× GN 1/1
Control: Touch, right
Electric consumption: 230V/50Hz/1PH; 2.8 kW
Dimension: 660 x 740 x 600 (H)mm
Other Models**
CO133M / CO133T


Capacity: 3× GN 2/3 (400x300 sheet pan)
Control: Manual+ / Touch, bottom
Electric consumption: 230V/50Hz/1PH; 2.8 kW
Dimension: 610 x 750 x 645 (H)mm
CO223M / CO223T


Capacity: 2× GN 1/1 (600x400 sheet pan)
Control: Manual+ / Touch, bottom
Electric consumption: 230V/50Hz/1PH; 2.8 kW
Dimension: 810 x 850 x 645 (H)mm
CO235M / CO235T


Capacity: 3× GN 1/1 (600x400 sheet pan)
Control: Manual+ / Touch, bottom
Electric consumption: 230V/50Hz/1PH; 4.6 kW
Dimension: 810 x 850 x 645 (H)mm
CO343M

Capacity: 4× GN 1/1
Control: Manual+, right
Electric consumption: 230V/50Hz/1PH; 2.8 kW
Dimension: 660 x 740 x 600 (H)mm